#56 No Sew Needlebook
This needlebook literally requires no sewing at all. You will finish the edges with a nun stitch and thread the pages together with cording or ribbon. Choose your favorite color to stitch this needlebook and you'll see that it is no hassle at all.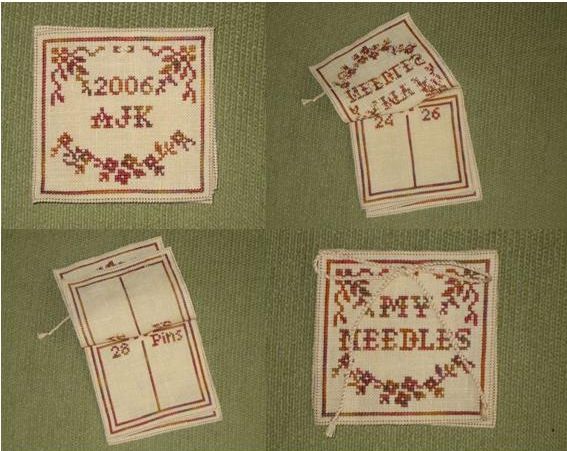 #54 Emily's Pencil Purse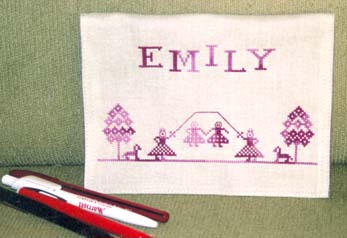 #51 Sampler Heart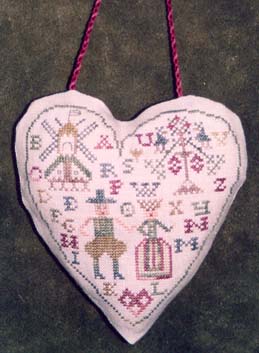 #50 Old Tree Pincushion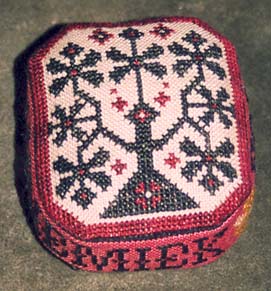 #48 Sampler Pillow Cover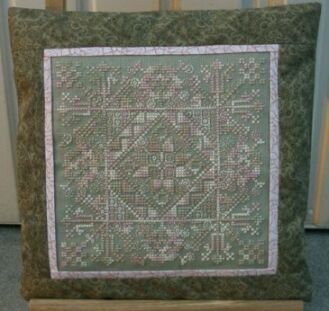 #46 Stitcher's Travel Pouch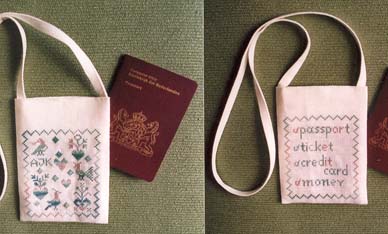 #28 Autumn Sewing Roll (leaflet)
This sewing roll holds a scissor fob, a pincushion and has a needlebook attached on the inside. It even has a small pocket to store your scissors or threads. It is stitched in Needlepoint silks and Gloriana silks, but you can choose any color combination you prefer. As always all finishing instructions are included.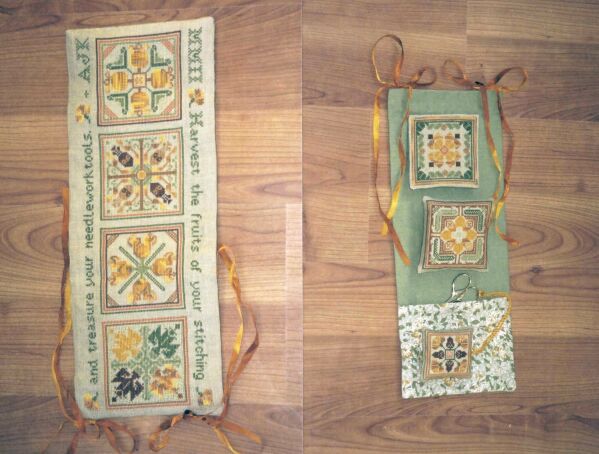 # 22 Sampler Sewing Case

#16 Rosebuds of Friendship Scissors Pouch
#15 Flowers of Friendship Scissor Fob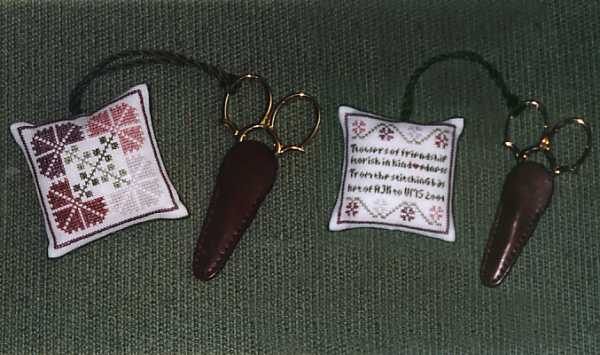 #1 Jill's Needlecase